About HiNT Peripherals Corporation ®
Manufacturers of Rugged Mounts for Mobile Computers and Electronics Since 1987 for Industries such as: Police, Fire, EMS, Utility, Military and Government, as well as others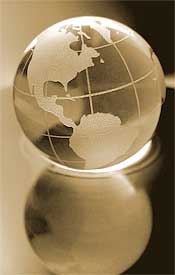 HiNT Peripherals Corporation
specializes in the custom design and manufacturing of high performance mounting systems and electronic accessories for mobile equipment. Our products are designed using the best materials required to operate in extreme mobile environments. As a consequence of almost 30 years of experience, the right procedures are selected to produce heavy duty equipment that will stand the test of time. At HiNT we listen to our customers' requests to develop the products that will best suit their applications.
Our facilities have all the capabilities designed to meet individual customer requirements. Electronic assemblies produced by HiNT are electronically tested and visually inspected for quality workmanship. Our metal products are manufactured to provide excellent ergonomic adjustability. Our mounting systems are diligently examined to ensure strength, reliability, and safety.
We have supplied companies such as NEXTEL, Motorola, Panasonic, IBM, Boeing, AAA (American Automobile Association), Northeast Utilities, Connecticut Natural Gas, Yankee Gas, New England Gas, Comfort Taxi of Singapore, London Taxi of England, and many other satisfied customers.
At HiNT customer safety and satisfaction is our most important goal.